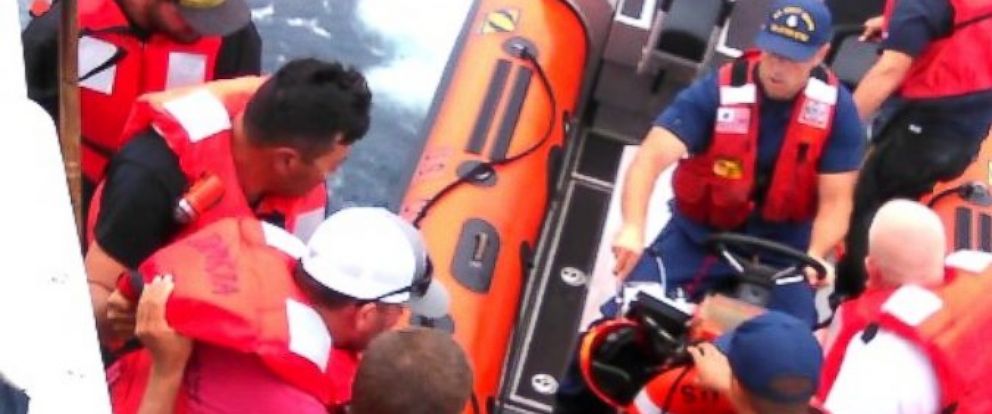 Reposted from NBC News by Cabo Free Press ed. David Mandich
Good Samaritans helped rescue 21 passengers and five crew members from a sinking fishing boat that crashed into rocks early Saturday morning off Mexico's Coronado Islands Baja California near the coast of San Diego.
John Rodriguez was out on his commercial fishing boat with his wife, son and a friend when he overheard an urgent plea for help from the Coast Guard about a 63-foot sport fishing boat named Invicta that struck rocks off the Coronado Islands at around 5 a.m. and was taking on water.
The 26 people aboard the distressed Invicta put on their life jackets and reportedly deployed life rafts in the Mexican waters after the initial crash.
Rodriguez and crew, including his wife, his son and a friend, heeded the U.S. Coast Guard's call and responded to the group in distress.
"I realized they were only a mile and half away, so I immediately got the radio and said I would respond to the distress call," Rodriguez said.
According to the Coast Guard, the good Samaritan's boat made it to the other vessel in about 15 minutes after hearing the satellite call.
The Invicta's passengers and crew were still aboard waiting for assistance as the vessel took on water.
"One guy gave us a hug and started crying. People were just so thankful we were there," said Rodriguez's son, Jake.
Rodriguez and his crew successfully helped transfer all 21 passengers and five crew members onto his boat. Within an hour, the Coast Guard met the good Samaritans and moved the rescuees onto the bigger boat.
"The fact that they were relatively close and they were on the scene very quickly made all the difference in the world," said U.S. Coast Guard Master Chief Chris Swiatek.
The stranded boaters arrived safely at the San Diego Harbor Police dock on Shelter Island around 9 a.m.
The Rodriguez family is being hailed as heroes, but Sandra Rodriguez said she is just thankful they were there to help.
"We were just in the right place at the right time for those people," she said.
"You would just hope that someone would do the same for you if you were in that kind of trouble," added Rodriguez's friend, Pinky Beaver.
Coast Guard officials said the accident is currently under investigation.
Source: NBC News
follow: US coast guard rescue Baja fishing boat, Baja California Coronado islands boat sinks, Mexico news, Baja fishing news, Baja boating news,david robert mandich news editor, Baja fishing boat rescue
-END
YOU MAY ALSO BE INTERESTED IN...
TRUMP'S FAILED BAJA CONDO PROJECT
Trump's Baja California condo project left buyers feeling betrayed and angry. Sandra Sapol, owner of EmbroidMe in Encinitas, speaks about her nightmare in which she claimed she and her husband were conned out of $140,000 cash by Trump and his associates.
follow: us presidential campaign, trumphs baja project, trumph fraud in baja, trumph baja condo project, baja california news, mexico trumph news